Drilling of the rig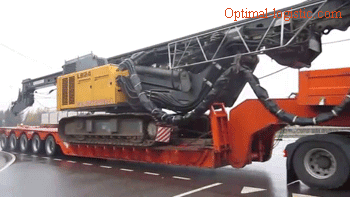 In a number of non-standard transport operations, the transportation of the drilling rig takes a separate place. The overallity and impressive price of such equipment require the carrier to use special equipment, the ability to choose the right route, to issue authorization papers. At the same time, the transportation of the drilling rig and its cost depends on the type/mass of the drill, the remoteness of the object, the problem of the approach to it.
Technological specificity of transportation of drilling rigs
For transportation of equipment for drilling, a certain set of those means is necessary, the mandatory elements of which are:
a multi-tonnage truck (truck tractor) of the selected load capacity;
length trawl (front approach) with appropriate attachments;
Loading and unloading mechanisms that correspond to the nature of the work.
In addition to the actual transportation of the drilling rig, the cost includes preparation / approval of permits, optimization of logistics and cargo insurance.
Safe transportation of drilling rigs in mutually agreed terms
As professional activity in transportation of drilling and other dimensional equipment requires state licensing, it is unacceptable to perform such work independently without official permission. Interaction with us allows:
avoid risks of cargo damage;
ensure the technical safety of the process;
to withstand the necessary delivery time.
By contacting Optimal Logistic, you receive a guarantee for the accurate and rapid transportation of Boers in accordance with current technical regulations. A competent calculation of the cost of drilling services within Ukraine, across Europe and Central Asia will help you reduce labor costs and save money.