Transportation of machine tools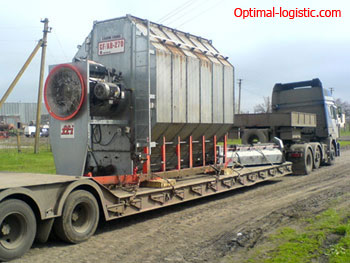 Optimal Logistic is a transport organization engaged in the delivery of oversized and heavy cargo across Europe, Middle Asia and Ukraine. Having many years of experience, the company can easily and quickly produce a service – transportation of machines to any destination. We are your reliable freight forwarder!
Delivery of the machine – quickly and reliably
Transportation of machines is one of the main branches of the organization. The presented equipment has a big weight in comparison with small dimensions. This feature is taken into account when transporting industrial machines and is carried out with the help of special equipment. For safety and simplification of the loading process on the platform, low-frame heavy-duty semi-trailers are used with convenient arrival. Transportation of industrial machines – full control over the execution of the order. You can talk with the employees of Optimal Logistic for transportation of the machine. The competent staff of the company will help you with registration of the service:
to make permits;
will issue insurance;
organizes escort.
Transportation of the machine and its cost
Optimal Logistic guarantees you a low cost of services, having affordable prices among other companies on the market. The main factors for determining the cost of transportation are:
the weight;
the size;
distance to the destination (different price range for Ukraine, Central Asia and Europe).
Calculation of the cost of services you can make on the company's website, filling out contact information about yourself, transportation features and cargo characteristics.